So after a long debate of where we should go for brunch we decided on @thedrakeokc! I was a little hesitant because fish and brunch don't really sound appealing together but oh how I was wrong! For our appetizer we got the grilled and chilled shrimp (I wish we got more) but they were deliciousI For my entree I got the crab cake benedict with the potatoes. It was probably the best crab cake benedict I've ever tried and i've had a few! I also tried the regular mimosa and the Elderblush (pictured above) the Elderblush was my favorite!! We will definitely return after our brunch tour concludes!
The Jones Assembly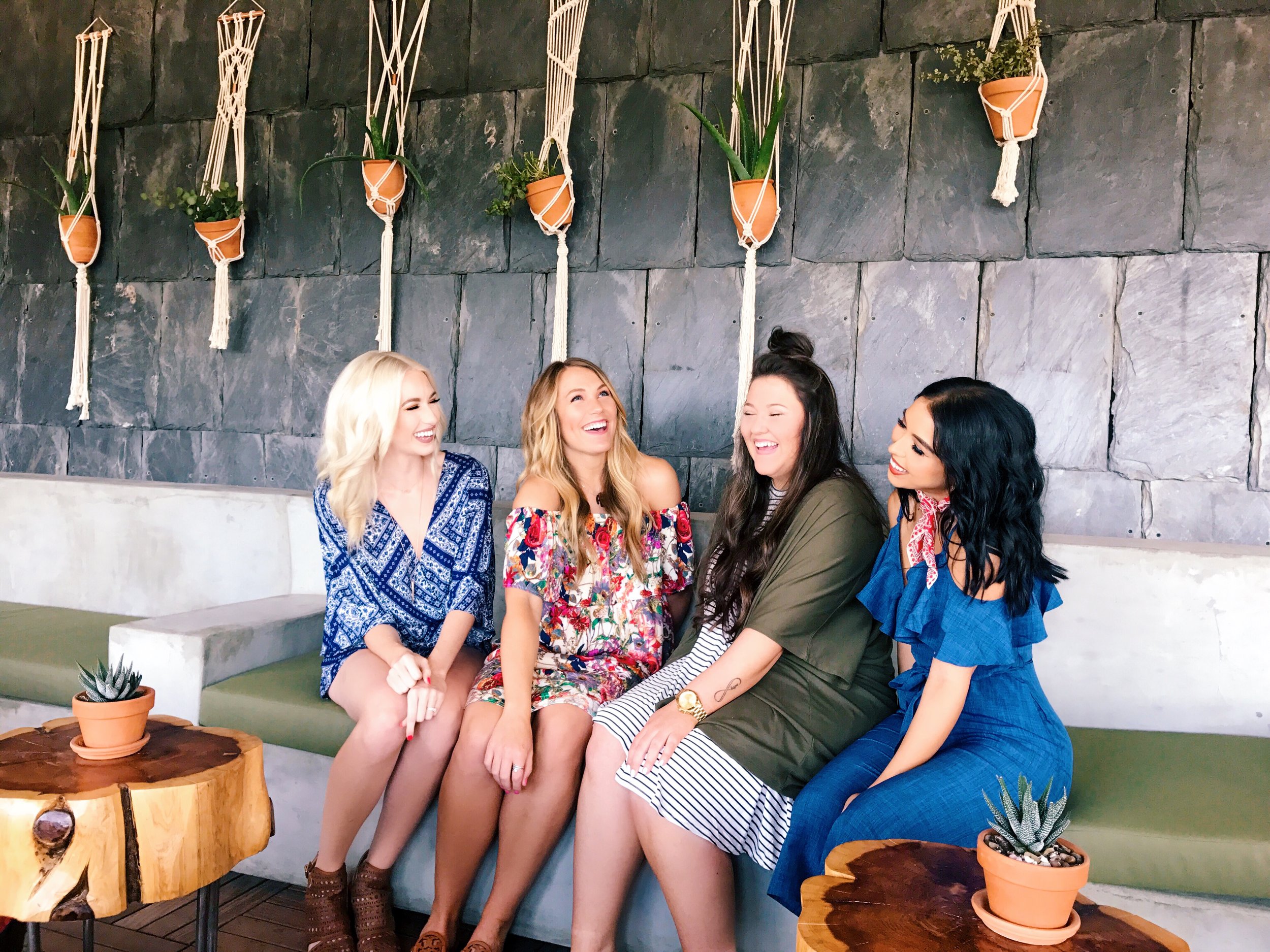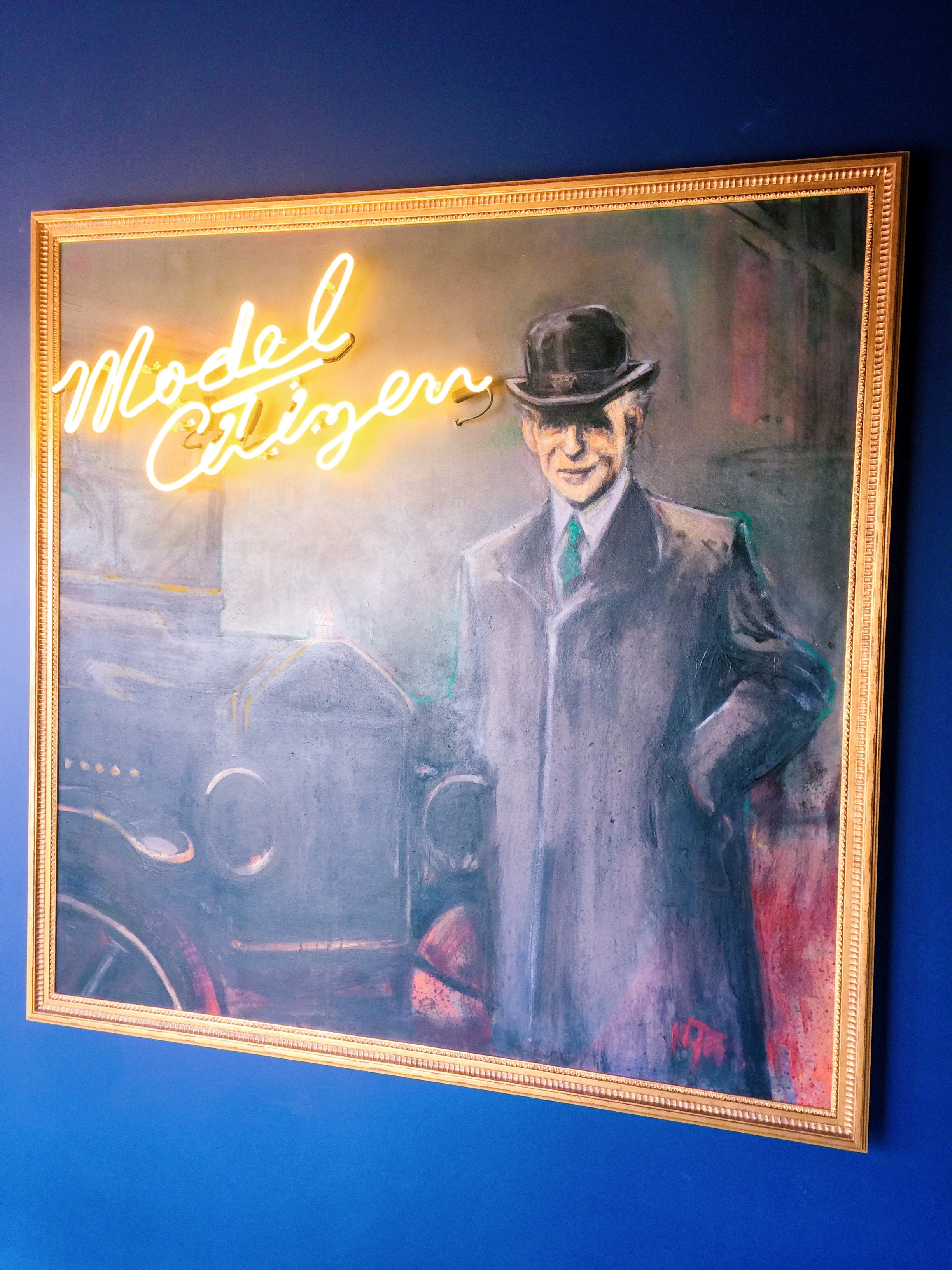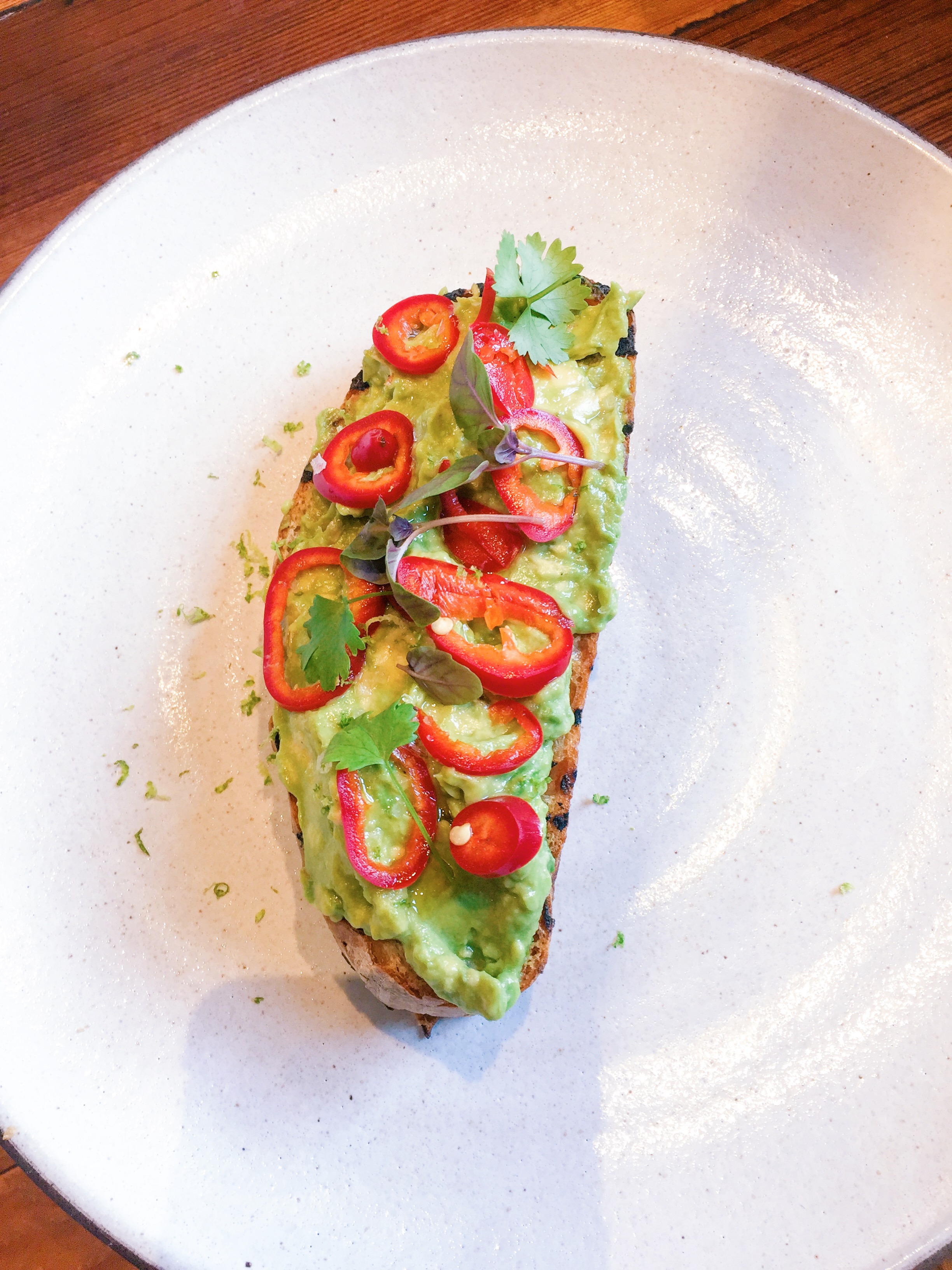 The highly anticipated Jones Assembly finally opened up July 13th ( MY Birthday). So a few local bloggers and I decided to go check it out that following Sunday for brunch. I walked in and fell in love with the decor immediately its was a mixture of different metals and woods it was so pretty! We decided to order the avocado toast for an appetizer and the biscuits and gravy for our main course. Everything was very delicious but I could have used a bit more food. You only get one piece of avocado toast and we got two orders to share. Hindsight we should have probably got 4 orders but for $9 we assumed you would get two slices per order. They hadn't rolled out their full menu at the time so hopefully when that comes out they work out all of the kinks and portion sizes. I also got the frozen rose and that was seriously the best part of the whole meal. Probably because it helped me forget I was still starving! Over all I would recommend it for the experience and hopefully when they roll out their full menu it's better!
Aurora OKC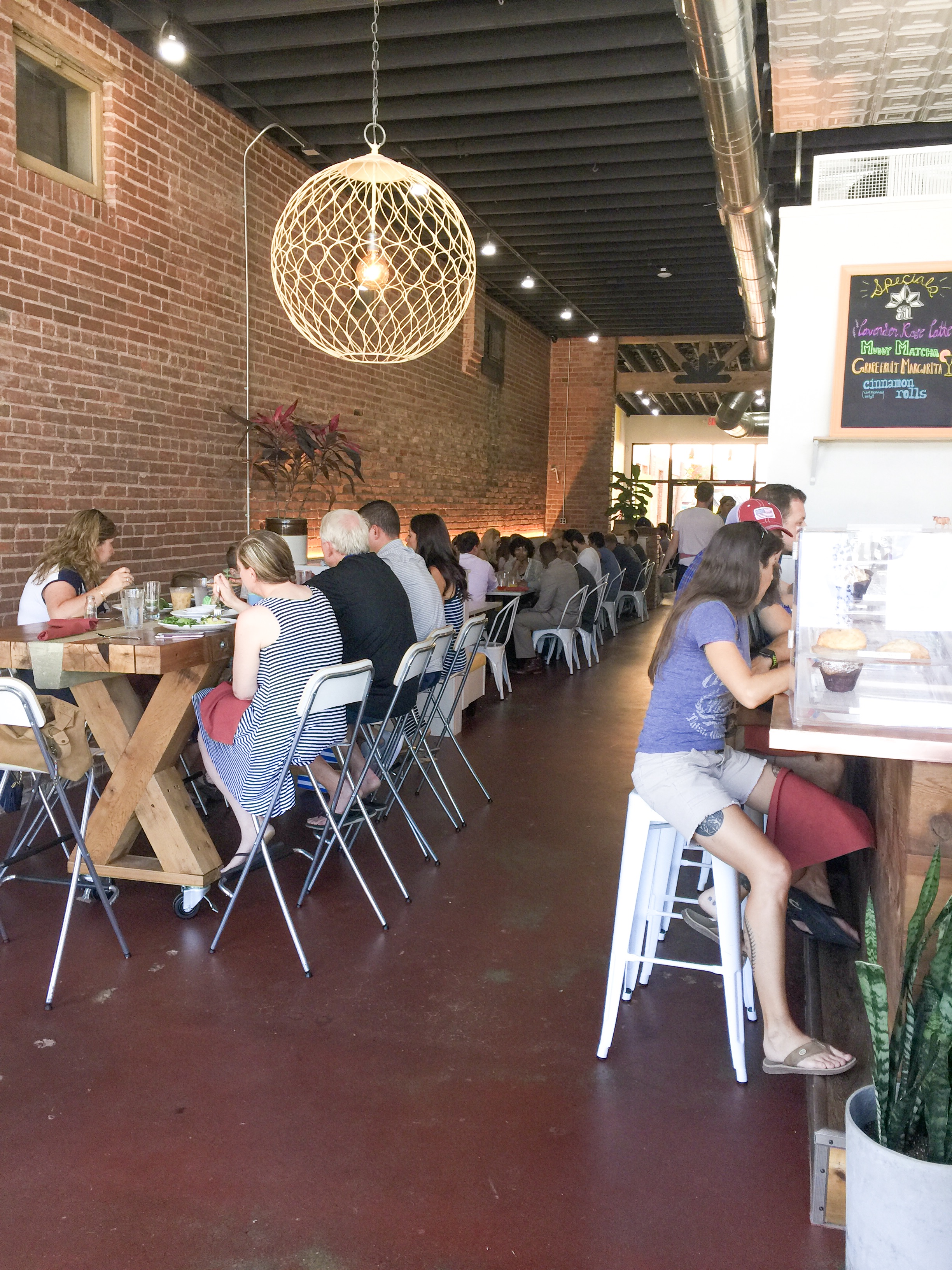 So per usual me and Stephen tried to decide where to brunch for atleast an hour before deciding on this spot and getting out of bed. We really need to come up with a better more decisive way of choosing brunch spots lol. So any who we headed out to the Plaza District to check this little spot out and we were actually surprised at how big it is inside and their back patio is quite nice if it wasn't 100 degrees outside. If you are wanting to sit inside in the air conditioner plan on waiting a min of 40-50 min on Sundays. We finally got seated and ordered the Avocado toast for our starter. They don't actually have apps but we needed food.. we were dying. I don't think i would recommend ordering the avocado toast for your main entree unless you were not very hungry at all! It worked as an appetizer though and was very good! We also each got a bloody marry that was equally as delicious. I ordered the crab and asparagus omelette with potato cabbage hash. We actually got the hash 3 with each item and it was amazing. Stephen ordered the knife and fork and was very impressed with the entire meal especially the biscuits! Over all I would definetly reccomend this place to anyone!
One of the prettiest brunch spots in OKC! I know a lot of people use them for engagement pictures. The food is always fresh and on point! I wasn't a huge fan of the fresh bloody marry's but what can I say I am use to zing zing. We got the Cauliflower and cheese for an appetizer and it did not disappoint. I also recommend their eggs benny, its always a good choice!
If you are looking for an amazing rooftop patio then I have the place for you! Packards is seriously so cute and trendy that it makes for the prettiest insta worthy photos. I've been a couple time with my husband and he says their bloody marry's are some of the best in town! I personally loved their mimosas and rose'.
My husband and I ate at Hatch after hearing tons of great reviews from friends, my review... its average. Call me a brunch snob or whatever, but I have high expectations for my brunch concepts. I was a huge fan of their hash browns, coffee, and the atmosphere was nice. Their drink selection was very unique and fresh which might make up for the food for some? We did notice they have a really nice patio, however, we sat inside due to the weather being a bit frigid.... welcome to Oklahoma you never know what you're going to get lol.